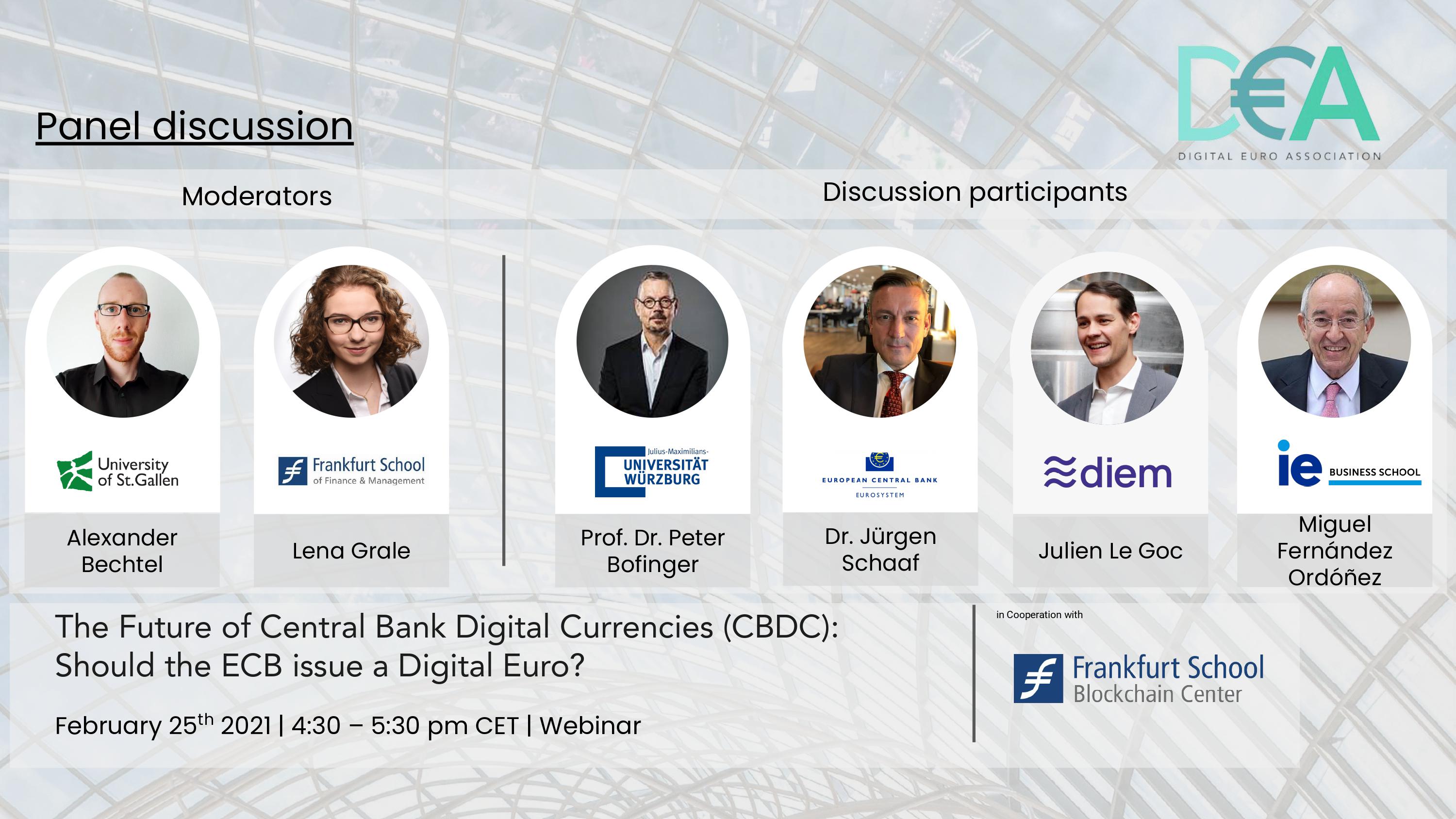 The publication of the first Libra white paper in June 2019 was a wake-up call for central banks around the world. Many of them started to intensify their efforts regarding the issuance of an own central bank digital currency (CBDC). According to a study conducted by the Bank for International Settlements (BIS), 80% of central banks worldwide are currently working on a CBDC. First projects have been launched, such as the Sand Dollar in the Bahamas. Others, such as China, are actively testing their CBDC called DC/EP. The European Central Bank (ECB) is also looking into the possibility of introducing a CBDC for the Euro Area, the digital euro. Therefore, a digital euro might become reality in a few years.
In this webinar, we focus on the digital euro project and address the following questions:
Do we need a digital Euro?
If yes, why? What are the use cases of a digital Euro?
Which role should the private sector play?
What could be a timeline for the ECB to issue a CBDC?
How advanced is the ECB in the development of a digital Euro? When should we expect to see a Euro-CBDC?
What are the consequences of delayed action by the ECB?
During the online panel you will also have the opportunity to ask direct questions to the Panelists.
Panelists
Alexander Bechtel, Digital Euro Association
Lena Grale, Digital Euro Association
Prof. Dr. Peter Bofinger, University of Würzburg
Dr. Jürgen Schaaf, European Central Bank
Julien Le Goc, Diem Association
Miguel Ángel Fernández Ordóñez, former governor of the Bank of Spain
Click here to watch the Panel discussion